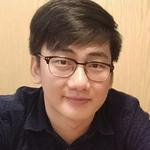 Updated by Filbert Nicholas
We can manage our warehouse information in Locate2u, if we have multiple warehouses, we can link our delivery with each warehouse.
There are several features in this warehouse view :
1. Create warehouse data
To create a warehouse, we can click plus (+) sign on the top right side of the portal.
Then fill in the warehouse name and address.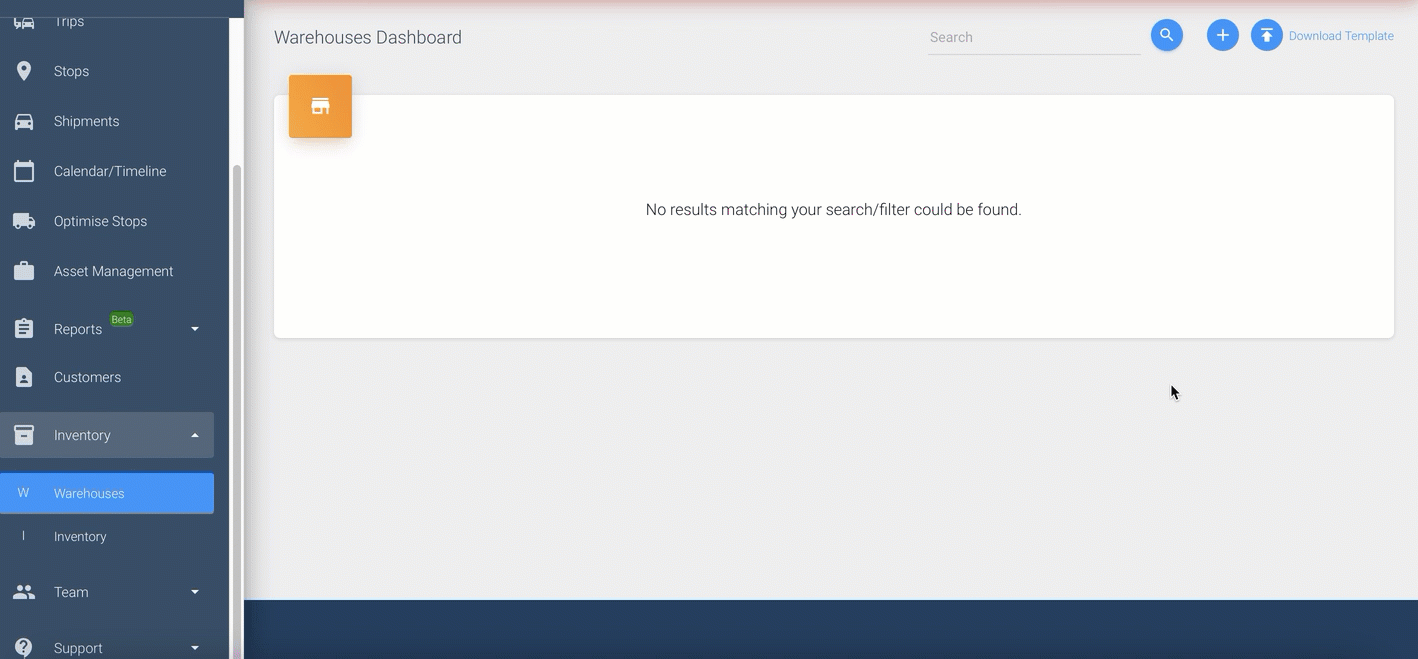 2. Upload warehouse data
We can upload our warehouse data as well by downloading and uploading warehouse template.
2.1. Download template
On the top right side, there is a button that we can click to download warehouse template for bulk upload warehouse data.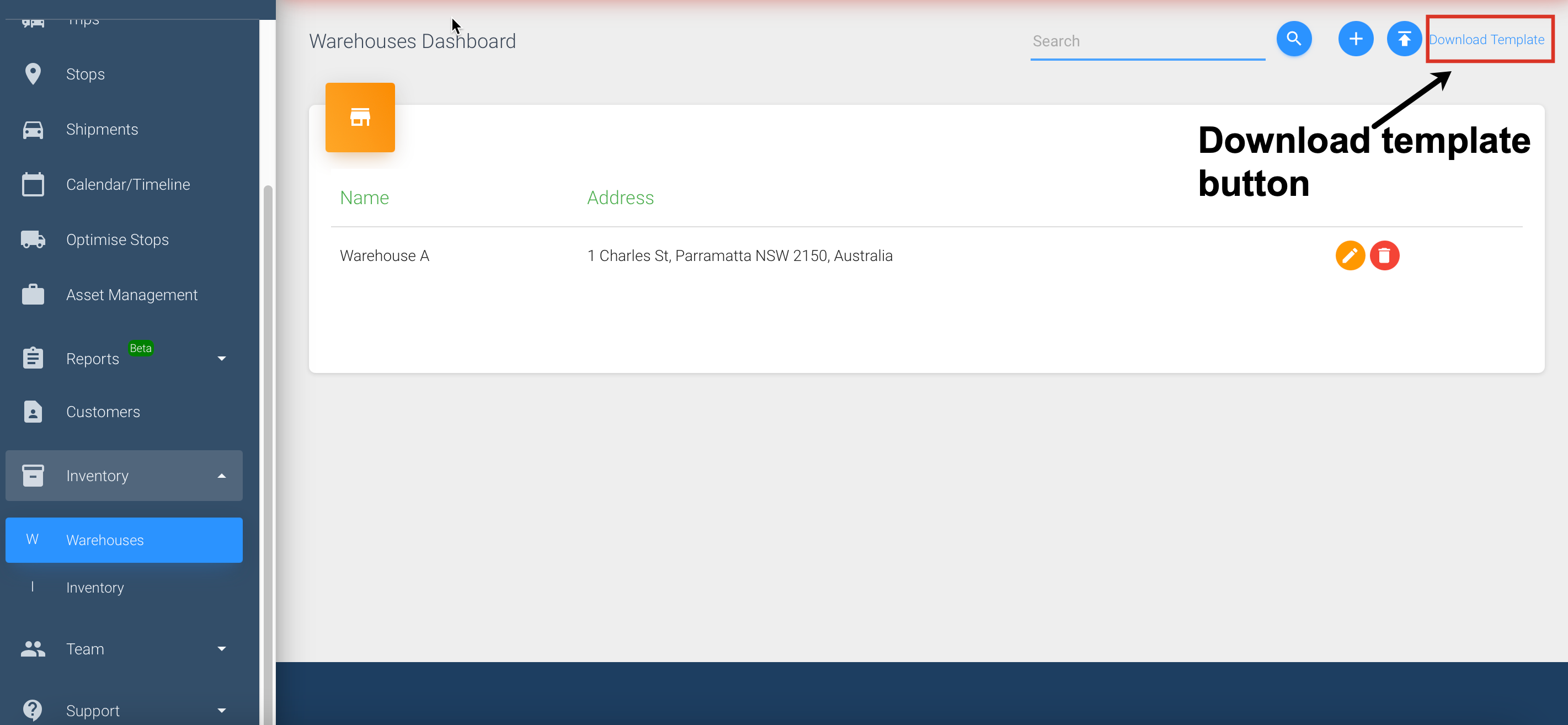 An excel file will be downloaded and we can fill in our warehouses information.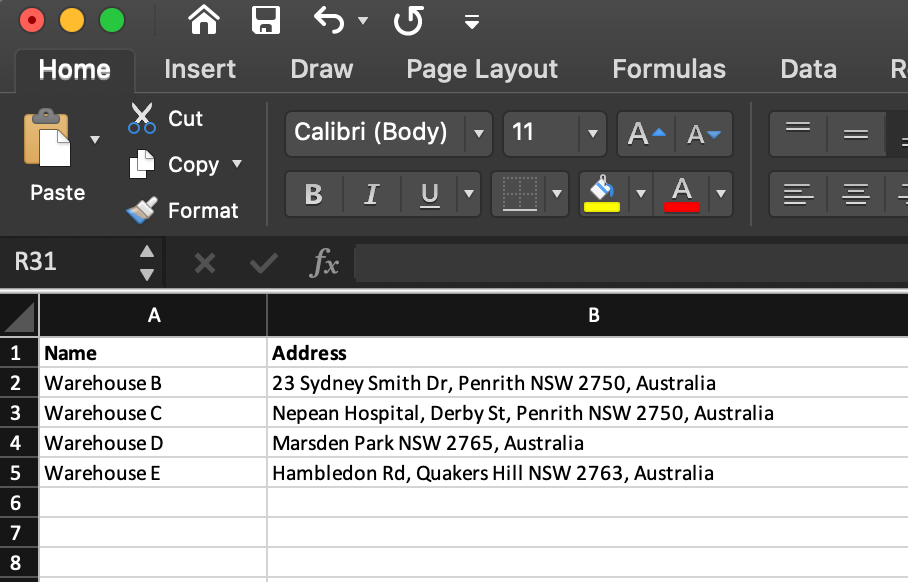 2.1. Upload template
Once warehouses information is filled in and saved. We can upload them using button as shown below.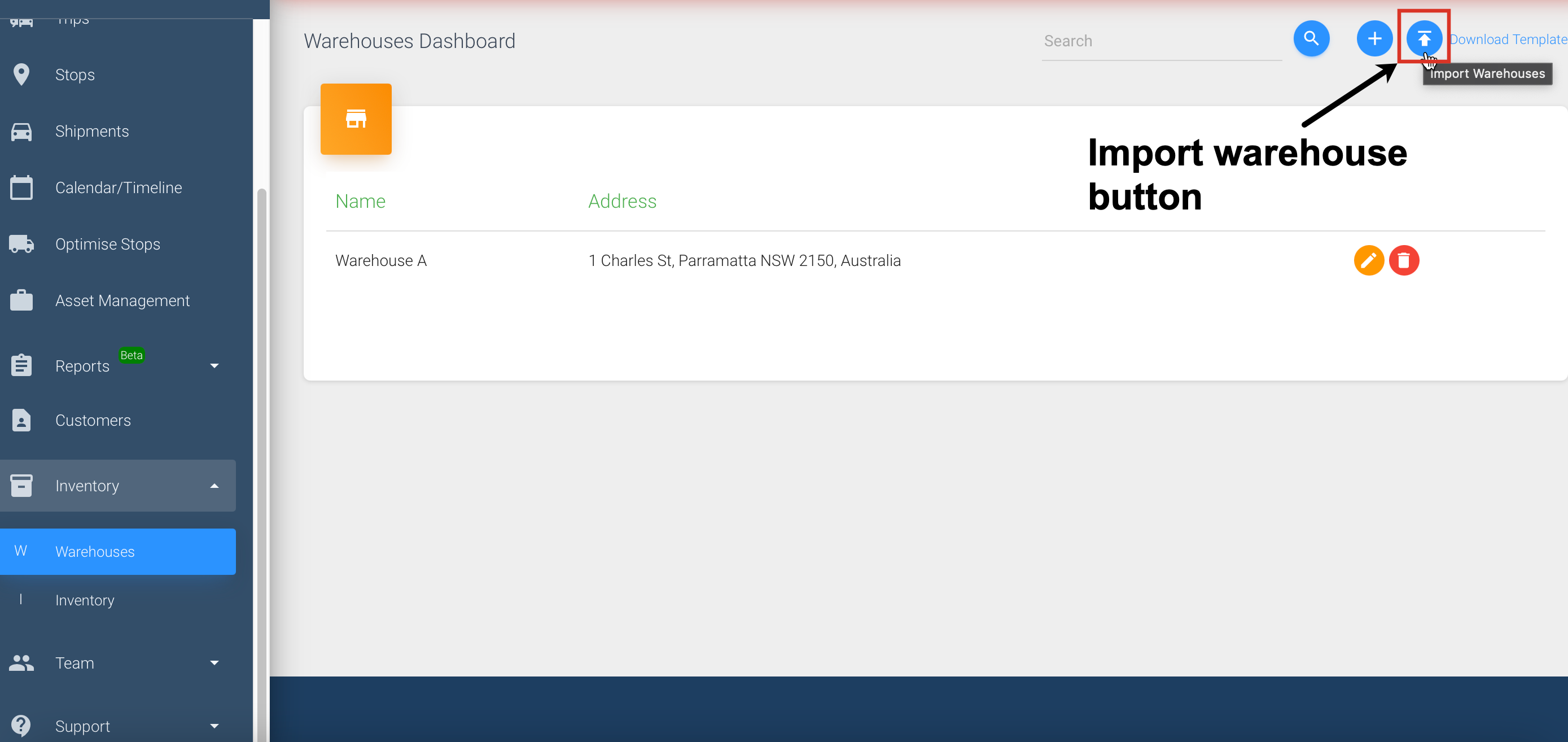 A pop up will appear, click on our template and upload it.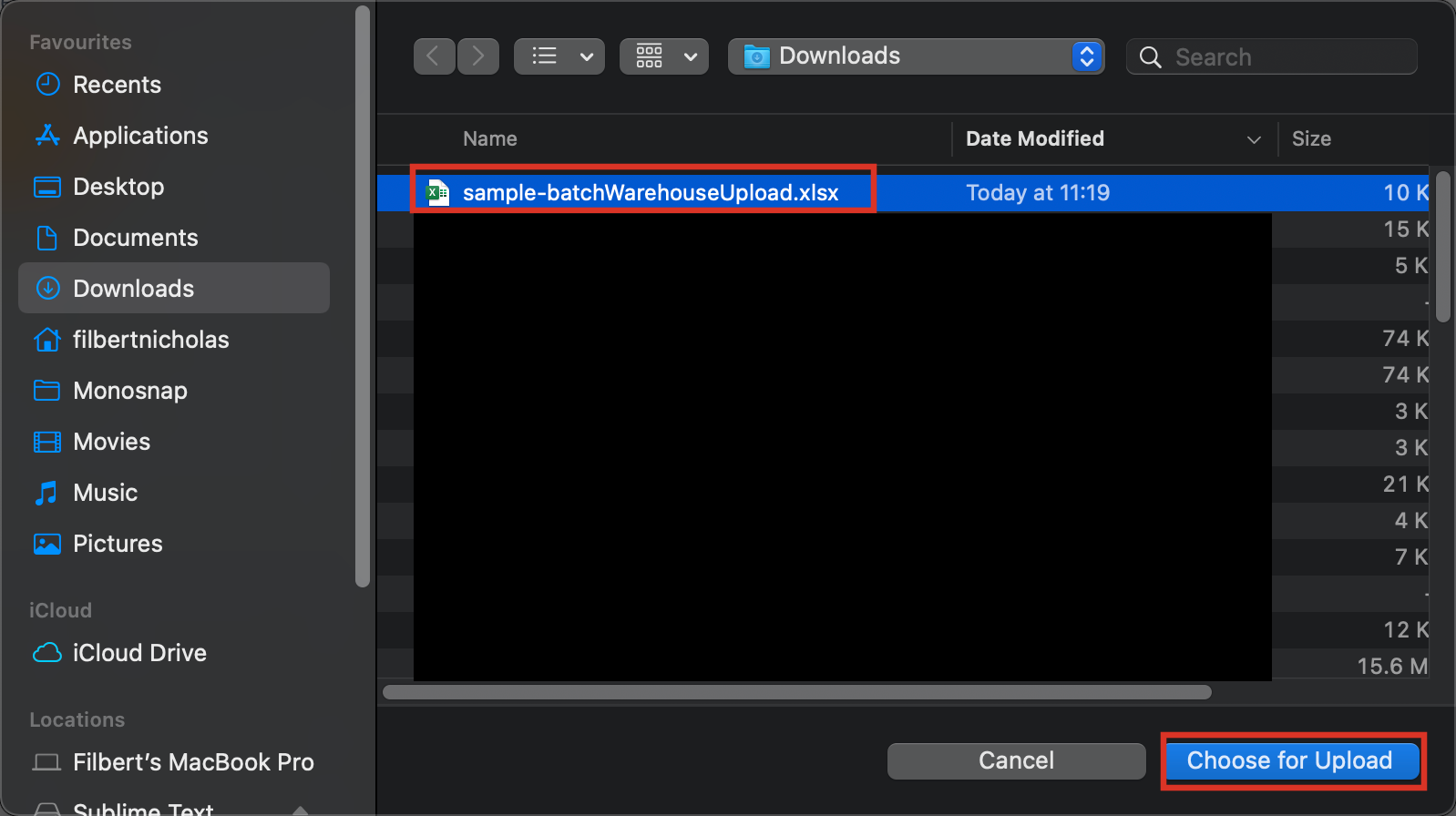 The data will show up in web portal.