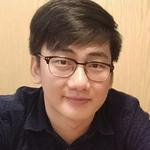 Updated by Filbert Nicholas
In order to set optimised route for our drivers, click on "Optimised Stops" and we will see something like below.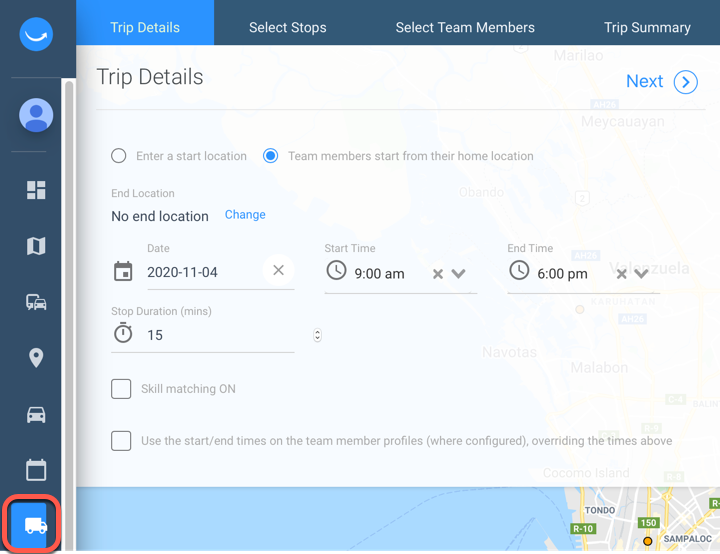 After that we can enter desired start and end location, or even set them as default from the team member's profile.
Input the date, start time, end time, and stop duration. Once done, click next.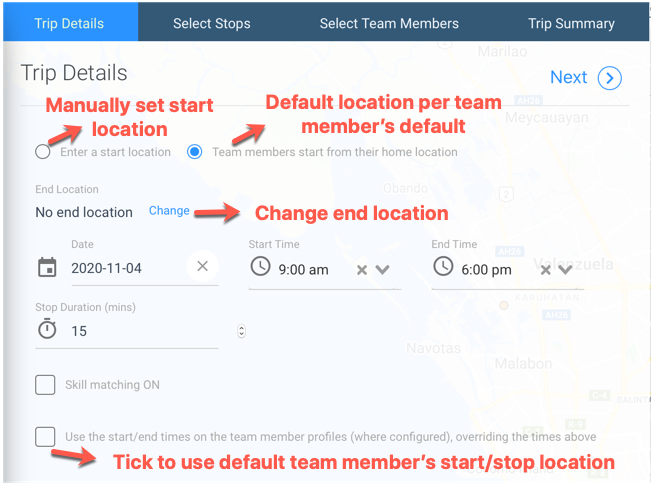 Then we can select which stops to be assigned for optimised stops.
Red icon beside the stops means the stops are too far from start location. Click next to select team members.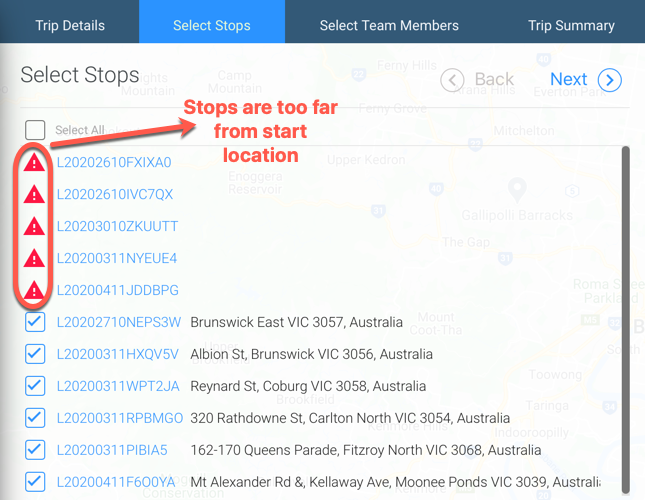 Select our team members, the optimised stops will automatically assign all the stops for our members.
Click next to see trip summary.

Trip summary will be shown on the map. Click create trips once we are okay with the trip.