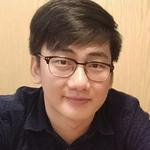 Updated by Filbert Nicholas
We can import customers in bulk by uploading them.
To do so, we can download the template by clicking 'Download Template' button

A template will be downloaded and we can fill in our customers information.

Once saved, we can go back to Locate2u and upload the template by clicking upload button.

The result of the upload can be seen at the Customer Dashboard.