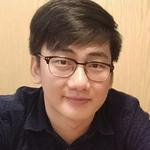 Updated by Filbert Nicholas
We can import our stops data from excel or export our stops data to excel.
This is particularly useful if we are populating huge amount of data. Here's how.
1. Import Stops from Excel File
In order to import stops from excel file, you must have an excel template which you can download from the portal.
1.1. Download Template
You can skip this step if you have the template ready.
First, click on the icon on the top right side of the portal.

Then click on the Download Template, your browser will download an excel file for you.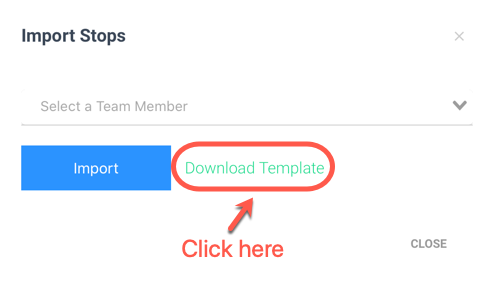 Refer to the full steps here :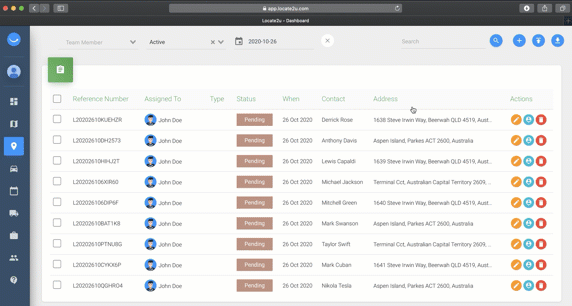 1.2. Import Stops
Once you downloaded the template, you can fill in the template base on your stops data.
Required fields are address field and stop duration field.
Click the import button and select the excel file to import your data.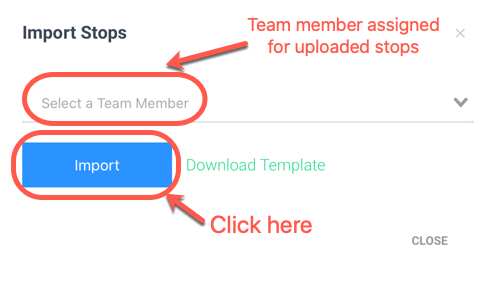 One thing to note is, if you choose a team member for your stops, you must fill in the TripDate field.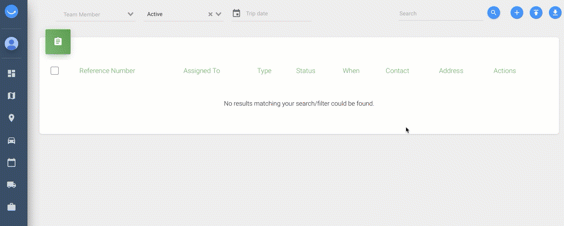 2. Export Stops to Excel File
To export stops, simply click export stops icon on the top right side of the portal.
The browser will download an excel that consists of all of your stops.