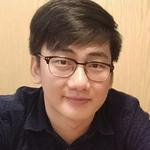 Updated by Filbert Nicholas
Bookings sheet is where we create our occurrence stops.
If we have customer which subscribe to our services, we can create the occurrence stops in this sheet.
Here are the fields for the bookings sheet :

Name

Data should be our team member name

Customer

Customer name

Address

Data should be valid address and must not be empty

Phone

Data should be in number

Email

Data should be in email format

AppointmentTime

Format should be HH:mm (Ex. 15:30)

Duration

Format should be number of minutes

Notes

Free text

Occurrence

Value should be between "Daily", "Weekly", "Bi-Weekly", or "Monthly"

The value will determine whether the occurrence will be created every 1, 7, 14, or 30 days

Keystore

Format should be YYYY-MM-DD (Ex. 2020-11-30)

The value will determine when will the data be created

DeliveryDay

Value should be "Weekday" or "Everyday"

The value will determine whether your stop will be created for weekend or not

StopsCreated

Value should be in number

The value will indicate how many stops will be created in advance
Once we have the occurrence ready, we can manually create the occurrence .
Click Locate2u -> Trigger Bookings.
Once completed, stop will be created in stops sheet and keystore will be updated to latest created stop.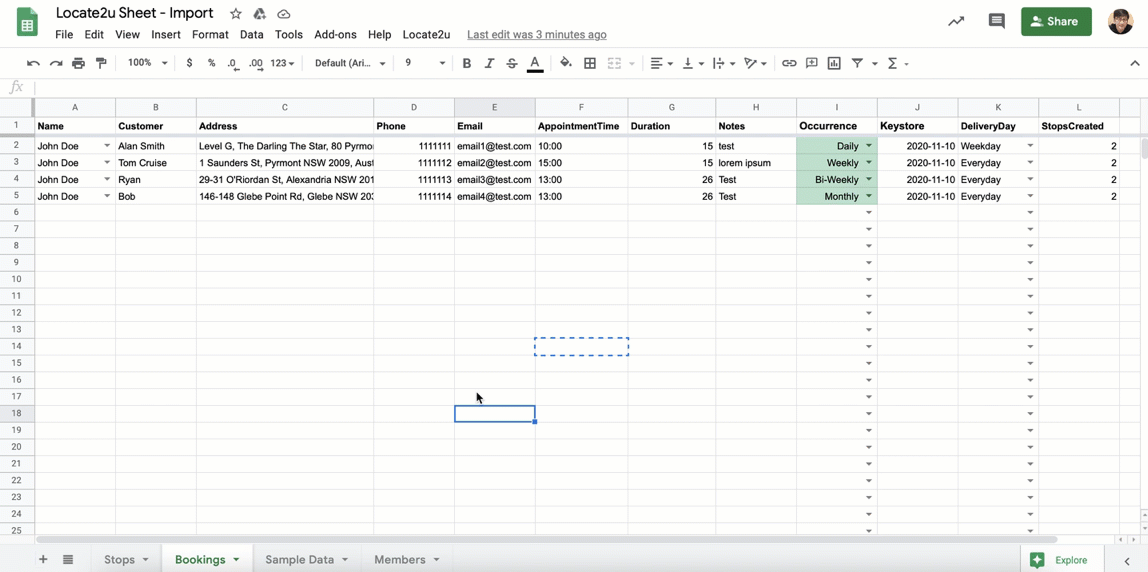 We can also automate the trigger, so we don't have to go to the google sheet and trigger it manually.
To do it, please refer here.